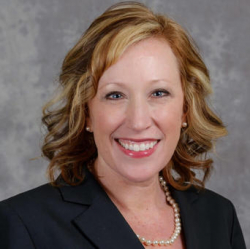 Latest posts by Christa N. Smith, Au.D., CCC-A
(see all)
We all have dreams of what we will do for work. Most of us are looking for something stable that has a lot of demand and won't go out of style. If you are looking for a stable career, look no further than audiology!  
It is estimated that 466 million people suffer worldwide from hearing issues and the World Health Organization (WHO) estimates that this number will rise to 900 million in the next thirty years. This is in part due to an increasingly louder world damaging the hearing of people of all ages.  This illustrates that the world needs more audiologists and that the demand for the work is most likely not going to go away anytime soon!
What is Audiology?
Audiology is the study of hearing loss and balance issues. The American Speech-Language-Hearing Association (ASHA) reports that an audiologist may work with patients to assess, diagnose, treat, and rehabilitate their hearing loss. This often means the testing of a patient's hearing ability and prescribing hearing aids, but it can also include auditory brainstem implants, cochlear implants, and more. Due to the important role of the vestibular system within the inner ear, audiologists are also equipped to diagnose and address balance and equilibrium problems. 
Audiologist Job Requirements
What does it take to be an audiologist? It generally takes an investment in education. Audiologists have a four-year doctorate which is often preceded by an undergraduate degree in communication sciences and disorders. During a normal workday, you will find yourself administering hearing tests assessments, fitting patients for hearing aids, and meeting with patients for follow-up appointments. 
Audiologists are also able to perform earwax removal procedures, address issues with tinnitus (ringing in the ears), recommend hearing protection strategies, and refer patients for additional medical treatments, such as surgeries if needed.
Steps to Becoming an Audiologist
The first step is a bachelor's degree. While an AuD doctorate program often will accept students with bachelor's degrees of many kinds, your best foundation is focusing on degrees such as audiology, biology, or speech pathology.
Complete an AuD Program
Once you've earned your bachelor's degree, it's time to enroll in a four-year AuD program. Generally, the first two years focus on foundational coursework, clinical observations, and testing of practical understanding. As you advance in most programs the third and fourth years generally include an emphasis on hands-on practice, clinical experience, or an internship program. You can also focus on a particular demographic during this time preparing you for work with pediatric hearing disorders, hearing issues in seniors, or private practice.
Examination, State Licensing, and Certification 
Once you've completed your four-year AuD doctorate you have to pass a final examination called the Praxis Examination in Audiology. The Praxis Audiology test measures the student's ability to make ethical clinical decisions, which is why hands-on experience during your study is critical. 
Once you pass the test you must get licensed by the state you want to practice in. Each state has slightly different requirements which can be found on ASHA's website. The final step is a professional certification in audiology which is administered by either ASHA or the American Board of Audiology (ABA).  Both organizations offer assessment-based training programs to obtain certification and provide a professional certificate for those who complete the program.
Audiologist Salary and Job Outlook
A May 2019, report from the Bureau of Labor Statistics found that the average median salary for audiologists was $77,600. Audiologists working in hospitals or educational settings were on the higher end of the earnings while those who worked in private offices made less. The Bureau for Labor Statistics also estimates that the demand for audiologists is expected to grow by 13% in the next ten years, which is significantly faster than the average. 
Visit an Audiologist Today!
With all of their comprehensive training and experience, it's no surprise that audiologists are the best option for treating hearing loss. If you're interested in learning more about how you can improve your hearing, contact us today! Our audiologists look forward to hearing from you.