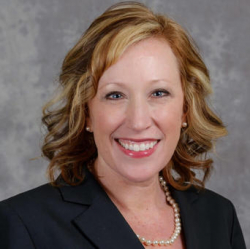 Latest posts by Christa N. Smith, Au.D., CCC-A
(see all)
It's always a good idea to be prepared for the unexpected. Emergencies can happen when we least expect them, so we recommend planning ahead. Whether there's a state-wide emergency like a blizzard, a tornado, a flood or a fire, or a local emergency in your neighborhood, here's everything you need to know about preparing for emergencies with hearing aids.
Why Be Prepared?
If you have hearing loss, an emergency can be very challenging. You may feel anxious about having your hearing aids and batteries on hand, or you may have a hard time hearing instructions. You could feel completely in the dark and not know how to respond to the emergency. That's why it's so important to be prepared before anything goes wrong. Make sure you and your family have an action plan, and you all know what to do in case of an emergency.
Things to Have in Your Evacuation Bag
One way to prepare for an emergency is to pack an evacuation bag. If you have to leave your home in a hurry, you can grab the bag and feel confident you have everything you need. Start with the basics, including extra clothes, water, protein bars, first aid supplies, and copies of your identification documents. Keep extra hearing aid batteries in this emergency kit and make sure you'll have enough power for at least a few weeks. If you have rechargeable hearing aids, you may want to invest in a portable battery charger, or have an extra charger in the kit. Include a small waterproof container so you'll have a safe place to put your hearing aids when you take them out. 
Write an Emergency Contact List
In the case of an emergency, you'll need to have the phone numbers of your closest friends and family. When it comes to preparing for emergencies with hearing aids, there are a few important numbers to add to your emergency contact list. This includes your hearing health specialist and the contact information for the manufacturer of your hearing aids. 
Keep Communication Lines Open
If you have hearing loss, you probably have a hard time hearing on the phone. In case of emergencies, make sure you have a backup communication system handy. The best option is to have a regular landline phone with a cord in your home. It's also a good idea to have a battery-powered amplifier or a battery-powered TTY machine so you'll be able to communicate in an emergency.
Now is also a great time to check in with your local emergency response office. Ask if any TTY capabilities are available, and see if you can sign up for Reverse 911 so they'll call you in case of an emergency.
Sign Up for Emergency Alerts
You can get all the latest news and updates about emergencies delivered to you via text message. Some emergency alert systems are automatically included in your smartphone plan, while you may need to sign up for others. Take a look at the national alert systems available at www.ready.gov/alerts, and sign up to get texts about emergencies. We also recommend finding out if there are any local emergency alert systems in your city or county.
Emergency Alerts in Your Home
Imagine putting dinner in the oven, then taking out your hearing aids and laying down for a nap. What if you sleep through the stove alarm, dinner starts burning, and the smoke sets off the fire alarm. Will you hear it?
If you have hearing loss, make sure the alert systems in your home are appropriate. For example, you can install a smoke alarm that includes both sound and a strobe light, so that you'll see the alarm even if you're unable to hear it. You can also install an alarm with a low-frequency noise that you can "feel", or even include a bed-shaking device that will ensure you don't sleep through a night-time emergency.
We're Here to Help
We hope you'll never face an emergency, or get displaced due to a natural disaster. We care deeply about your safety, so let us know what we can do to help. Whether you need a hearing test, want to upgrade your hearing aids, or stock up on extra batteries, we're here to help.