Choosing the Right Devices
We work with several hearing aid manufacturers to find the best hearing solution for each person. As an independent audiology practice, the hearing aids we recommend will not be influenced by manufacturer contracts or sales incentives, and we always recommend the devices that are best for your particular hearing needs. From rechargeable hearing aids to the latest technology and streaming features, we'll help you find the device that suits your hearing needs, enhances the activities you enjoy the most, and matches your budget.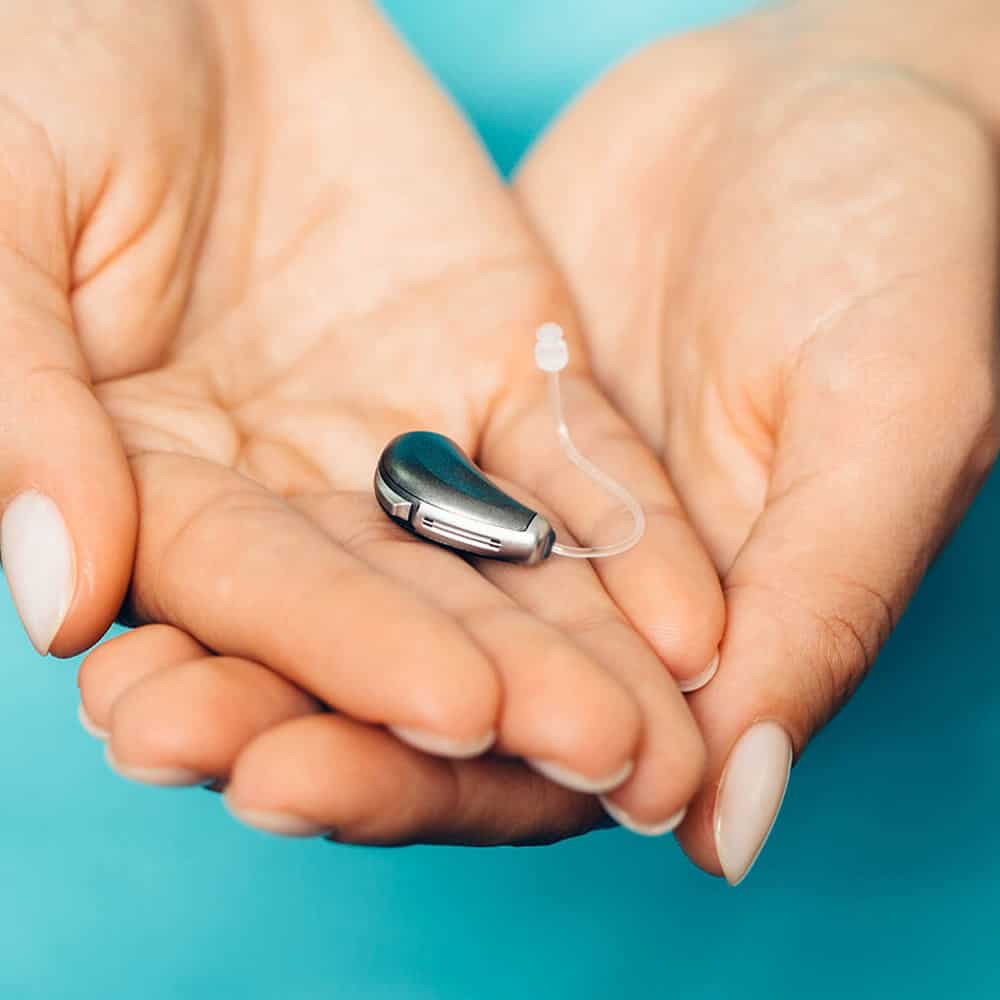 30-Day Trial Period
Are you having a tough time choosing between your hearing aid options? At Whisper Hearing Centers, all hearing aids and accessories come with a 30-day trial period that begins when you pick up the hearing aids. You can wear them for 30 days, try them out in a variety of listening environments, and feel confident that you've selected the right devices. During the trial period, you can visit us for a follow up appointment to check the fit, fine-tune the settings, and ask any questions you may have. If you decide within 30 days that these devices aren't quite right for you, we'll refund the cost of the hearing aids (not including the hearing aid deposit).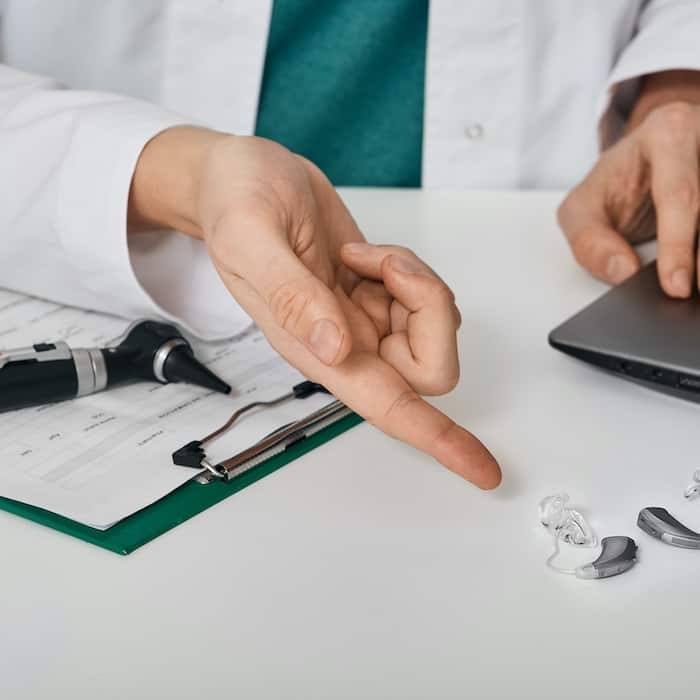 Hearing Aid Programming
We offer the best in digital hearing aid programming to accurately adjust your devices, matching your unique hearing needs. Your device parameters will be programmed with your hearing prescription, and you'll enjoy the best in clear hearing. After you've been wearing your hearing aids for a few days and gotten used to the level of amplification they provide, we'll check the fit, and make sure the programs and settings are calibrated correctly. It is usually necessary to make a few adjustments after you've worn the new hearing aids and been in a variety of listening situations, and we provide hearing aid programming and follow up visits as part of the purchasing package.
Find a Location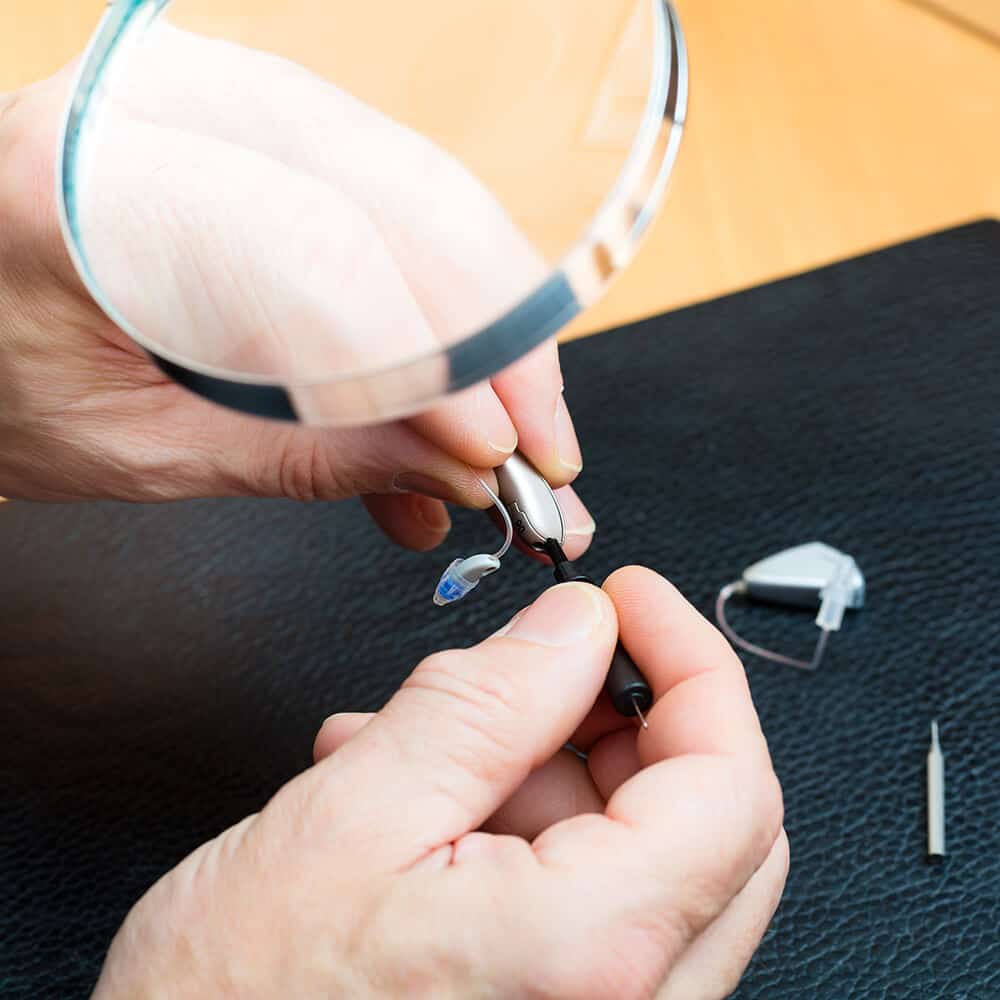 Hearing Aid Repair
As part of our hearing aid services, we offer maintenance and repairs to keep you hearing clearly. Hearing aids are sensitive to moisture, dirt, dust, debris, and ear wax, and they need to be cleaned and maintained regularly in order to ensure proper functioning and increase the lifespan of the hearing aid. Many hearing aid problems can be fixed in our office, and we have specialized equipment to clean and modify hearing aids when necessary.
Some repairs can't be done in our offices, so we'll send your devices to the manufacturer for further repairs. All new hearing aids come with a 3-year manufacturer's warranty.